Archives by date
You are browsing the site archives by date.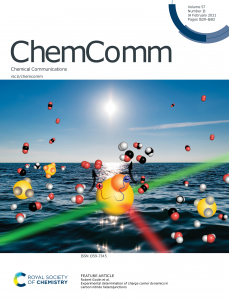 By robert godin on March 11, 2021
The group's first independent article is a hit! It's also part of their invited Emerging Invesitagors issue and is featured as the Chem Comm journal cover! See DOI: 10.1039/D0CC06841A to read our review of charge carrier dynamics in carbon nitride heterojunctions.